London Blue Topaz Photos
According to a well-known industry magazine, Colored Stone , blue topaz has become the 2nd most popular colored gemstone (sapphire is consistently number one).
This is not surprising. Topaz is a very hard material -- 8 on the Mohs hardness scale -- and blue topaz is a very pretty stone, available in a wide range of vivid hues with a striking vitreous luster. It is also a very affordable gem; we are usually able to sell it at prices under $6.00 a carat. If you compare that to the cost of aquamarine it makes blue topaz a tremendous value.
The most valuable Topaz color is called London Blue -- a deep blue with a slightly greenish secondary tone.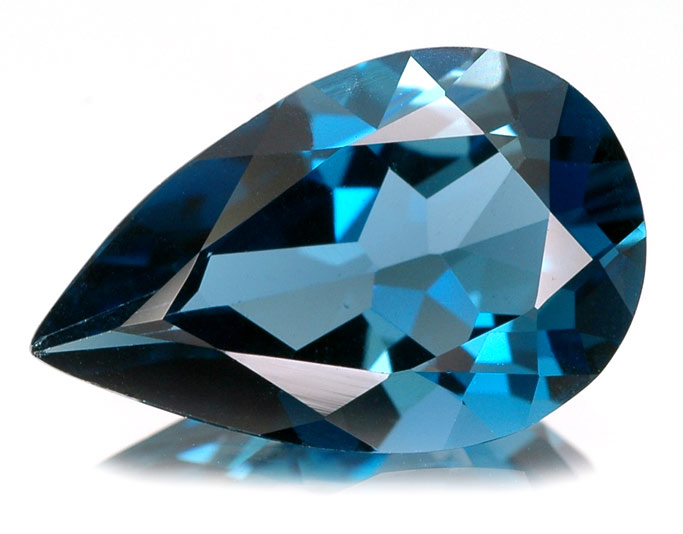 London Blue Topaz
First Published: January-28-2009
Last Updated: June-27-2017
© 2005-2021 GemSelect.com all rights reserved.
Reproduction (text or graphics) without the express written consent of GemSelect.com (SETT Company Ltd.) is strictly prohibited.
See more related information below