Australia's Crystal Caves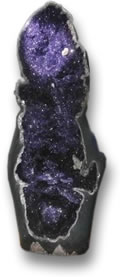 The Empress of Uruguay Amethyst Geode
Australia's Crystal Caves may conjure up an image of natural caves that have interesting crystal formations. However, Australia's Crystal Caves in Atherton, Queensland are the work of mineral collectors, René and Nelleke Boissevain, who have amassed a large collection of pieces from all over the world. The Crystal Caves have been created to share this collection with visitors, who are invited to explore the Caves at their leisure.
René Boissevain began collecting minerals and fossils in 1963, when an associate invited him on an agate finding trip, but it wasn't until 20 years later that the couple opened up a rock shop called "Fascinating Facets". After successful sales, the first Crystal Cave museum was constructed under the shop in 1986. This was later expanded into a network of tunnels and grottos housing an incredible collection of over 600 specimens that visitors are able to touch, photograph and explore for themselves with the use of a miner's helmet.
One of the most notable specimens of the Crystal Caves is the "Empress of Uruguay", which was acquired in 2007 and inspired the most recent grotto which was added to the Crystal Caves. This is one of the world's largest amethyst geodes (according to the 2008 Guinness Book of Records, the world's largest weighs 13 tons and is exhibited in Shandong Tianyu Museum of Natural History, China) and weighs an approximate two and a half tons. As its name suggests, it was found in Uruguay. Gemstones such as agate and amethyst occur as geodes; these are typically spherical nodules of rock that usually contain a crystal lining. Geodes may be as small as a few centimeters in length, or as large as several meters. Geodes look quite ordinary on the outside, but when they are cut open, they reveal a landscape of beautiful and colorful crystals. Sadly, a visiting vandal broke off and stole a piece of the Empress in 2011, causing Mr Boissevain to rethink security measures. This is not the only theft that the museum has suffered; in 2015, an 11.25 kg meteorite was stolen from the display.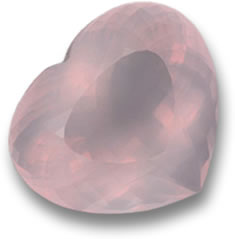 Rose Quartz Love Gem
Another amazing feature of the Crystal Caves is a water feature constructed from more than four tons of rose quartz. The rose quartz was imported from Brazil, the source of most of the world's supply, though rose quartz is also found in other parts of the world, including Mozambique, India, South Africa and the USA. Since rose quartz is known as a "love gem", the exhibit is called the "Crystal Fountain of Love". Indeed, the whole Crystal Cave exhibition was a labor of love and a great deal of thought has gone into each interactive display.
"The Magic Spheres" is an innovative display of fluorescent spherical mineral specimens. The 3D exhibition allows visitors to see fluorescing minerals in an entirely new way, as if they are floating in an "alien galaxy". Fluorescence is a property that some minerals, such as some calcite and fluorite specimens possess. These astounding minerals are able to absorb and release certain wavelengths of light. The most pronounced fluorescence can be seen when the minerals are illuminated by UV light in a darkened environment. Many museums have a display of fluorescent minerals, but the Magic Spheres at the Crystal Caves are an exciting and interactive way of showing this incredible optical phenomenon.
There are many more interesting attractions at the Crystal Caves, which can be enjoyed by gem enthusiasts, fossil hunters and tourists alike. Apart from being mesmerized by the interactive displays, visitors can also learn a lot about minerals, rocks, gems, mining and the beauty that can be found within our amazing planet.