Gemstone Investing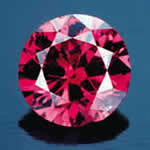 In 1956 Warren Hancock, a Montana rancher and colored diamond collector, bought a 0.95 carat red diamond from his local jeweler for $13,500. In 1987, his heirs sold the diamond at a Christie's auction for $880,000. It's fair to say that this was one of the greatest gemstone investments of the century. That's an annualized return of more than 200% over an extended period!
This kind of extraordinary success leads many people to want to emulate Mr Hancock. Gemstones look like attractive investments, especially in times when interest rates are low and the stock market is declining.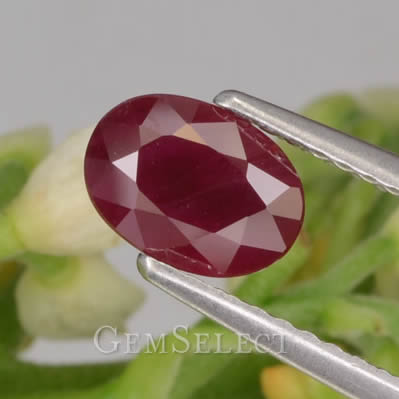 Natural Ruby Gemstone from GemSelect
Why are gemstones a good investment?
Gems are highly portable, easy to store and always maintain their worth due to their intrinsic value. The supply of natural gemstones is always limited, in fact many mines have already been worked out. It's not surprising that the prices of many gemstones have been steadily appreciating.

In many parts of the world, so-called hard assets, such as land, gold and gemstones, have been preferred over soft assets like stocks, bonds and even currency. However, if you are considering gemstones as an investment you should be aware of some the differences between gemstones and hard assets like gold.
If you own gold jewelry, coins or bars, you can convert your gold to cash nearly anywhere in the world. You simply go to a gold shop or gold trader who will test your gold, weigh it and pay you the standard price for it. Gold has excellent liquidity, better than nearly any other asset.
Gemstones, on the hand, are like real estate - it may not be very easy to sell them when you want to. Chances are you will always be able to find a buyer, but the buyer you'll find is likely to be an opportunist who is only willing to pay a low price. For example, take one of your favorite gems or pieces of jewelry to your local jeweler and ask him how much he'll pay you for it. That will give you a very good idea of the liquidity of gemstones.

Another difference between gemstones and gold is that there is no standard for assigning value to gemstones. Gemstones can be authenticated by well known gemological laboratories, but those labs cannot tell you the value of your stone. Pure gold has a known market value by weight at any give time, but the value of a gem is often difficult to predict. For example, when the Hancock Red Diamond was put up for auction, Christie's predicted it would sell at a price less than $150,000. The price is what the market will pay at any given time. But finding the right buyer can take considerable time and effort.
How to make money investing in gemstones

If you're thinking of investing in gemstones, you might do best by emulating Mr Hancock. Buy what you love and what you can afford. Buy it to collect and not with the idea of turning a profit. If you hold your collection long enough, it may indeed be worth a lot of money some day. Mr Hancock never lived to see the day when his best diamond was sold at auction for an enormous sum. But we can safely assume he derived a great deal of pleasure from his collection during his lifetime.