Gemstone Seller Trust
The online world presents wonderful opportunities for finding a wide selection of products at very competitive prices. The Internet is especially useful for finding specialized products such as loose gemstones, which can be difficult to find in many places in the world.
While most online dealers are honest and reliable, the internet is a free market, with all the risks that free markets imply. Unfortunately, there are some unscrupulous sellers online, and this applies to gemstones as it would any other kind of product. So identifying reputable dealers can be a challenge.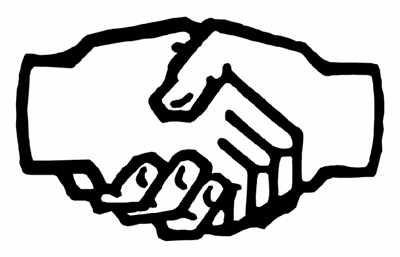 In another article we offered some advice on what to look for in an online gem dealer, based on what you find on a dealer's website. In this article we look at the problem from a different angle - how to use the collective intelligence of Internet consumers to identify trustworthy sources.
The task of finding a good restaurant provides a useful analogy. If you're in a strange town and looking for somewhere good to eat, the best advice is to find a restaurant with a lot of customers and avoid those restaurants with mostly empty tables. This is based on the reasonable assumption that many of the customers at the busy restaurants have eaten there before, so the food must be good.
How do you apply the restaurant selection principle to internet sellers? One way is to use the many internet review sites and read reviews of the gem dealers you're considering. However, unless the customer reviews can be verified, such as those shown on the Business Business Bureau, this can actually be a dangerous approach and should be used with caution.


There are two main reasons why internet review sites are not reliable. One reason is that anyone can post any sort of comment on review sites, and no one is checking to see if the claims are true. Sometimes jealous competitors will try to ruin a dealer's reputation by posting damaging reviews. So you can never be sure if the reviews you read are accurate.
A second reason is that most customers, like most restaurant patrons, never even take the time to post reviews. Rather, they vote with their feet - if they like the food and service, they will become repeat customers. If not, they will take their business elsewhere. That's why looking for the popular restaurants is usually a good strategy when it comes to good eats.
So how do you find the best gemstone websites? There are now several free services that provide useful traffic data on internet sites, so you can see which websites are popular and which are not. Some of these services show how much of a website's traffic is from regular visitors, and whether the site is becoming more popular as more and more people discover it. You can also compare traffic for several different sites and find out which one is most favored by consumers. Shopping websites can have traffic spikes due to good marketing or seasonal promotions, so you'll want to look at how popular they are over a longer period of time. In general, if a website is consistantly ranked as one the top 150,000 visited websites in the world, there's probably a good reason why!
The best known traffic ranking sites are Alexa (https://www.alexa.com) and Quantcast (https://www.quantcast.com). Their rankings vary somewhat due to their different methodologies, but they generally agree on which sites are most popular with consumers.