History of Gemstones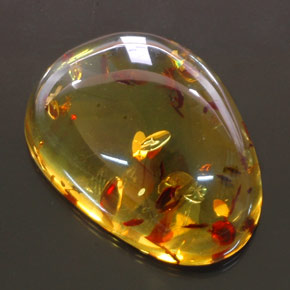 Natural Amber
The materials first used as gemstones tended to be ones that were relatively easy to find and easy to work. Thus it is not surprising that gems such as amber, turquoise, coral, lapis lazuli and malachite were among the first human adornments, since they were soft enough to be worked by readily available materials such as sand.
Amber is without doubt one of the earliest stones to be used in jewelry. It is lightweight, easily drilled, and is an attractive warm color. It was also found floating in numerous parts of the world in substantially sized pieces.
Examples of early amber work come from the Orient, Morocco, Afghanistan, and of course, the Baltic countries. Used mostly in necklaces, many of the beads are large, hand-shaped spheres or ovals.
Turquoise also has a long history in jewelry. The ancient Egyptians were very taken with this sky-blue stone, sometimes grinding it into a powder to provide a unique blue eyeshadow.
Turquoise was a highly prized gem of the Aztecs, and the Persians and Tibetans also used turquoise extensively. Some Germanic people used it as a betrothal stone. Among the American Indians, it was the principal stone. It was worked by cabochon cutters, carvers and sculptors who specialized in representational art.
A relatively soft stone, turquoise was easily worked and could quickly be buffed to a nice finish with a mixture of sand and water. Sometimes it was worked into nuggets and other times it was shaped. Used alone or in combination with shell, coral and other soft materials, turquoise has continued to be extremely popular, even in modern times.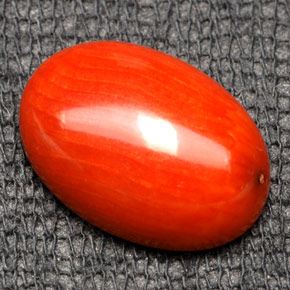 Natural Coral
Coral is usually vivid in color and easy to shape so it naturally became used as a gemstone all over the world, in places such as Tibet, China, India, Northern Africa and America. In Tibet, coral is believed to cure blood-related disorders. It is also important in native American Indian jewelry.
Other stones that found early use among gemcutters were meerschaum, jet, lignite, soapstone, lapis lazuli and malachite. Where volcanic action was evident, obsidian was also used. It is a medium hard stone, but gemcutters quickly found that quartz and flint could be used to shape it. Obsidian was valued among the Stone Age artisans and then later by Aztecs, Mayans and Indian tribes of the Western USA.
| | | |
| --- | --- | --- |
| | | |
| Lapis Lazuli | Natural Malachite | Natural Turquoise |